We created a new website for Northern Ireland's bathroom specialist Portadown Tiles. The website features a blog, a product showcase and custom CMS system allowing the client to maintain the website's content themselves. The guys at Portadown Tile's & Bathrooms were over the moon with their new website.
Users can browse tiles and see decide what they like before they come and visit the store in person, admin staff can manage which tiles are on display on the site, removing out of stock items to ensure people are not disappointed on arrival.
Visitors are encouraged to get in touch with frequent calls to action throughout the site, placed at strategic locations on each page.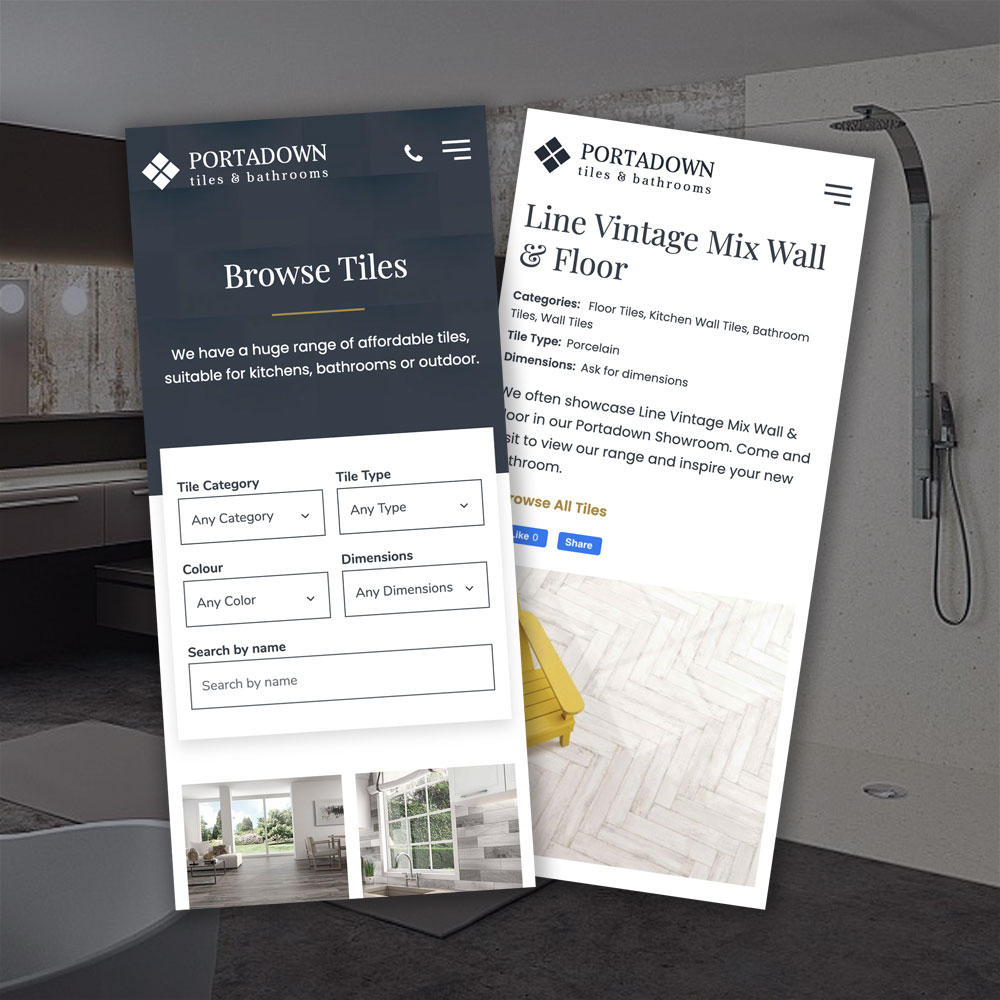 Client Testimonial
Element Seven recently redesigned our website and we couldn't be happier. From first consultation to finished product Kyles' attention to detail and patience with a litany of daft questions were unfailing. We at Portadown Tiles & Bathrooms would have no hesitation in recommending Element Seven to anyone.
Jenni Wilson
Owner
Portadown Tiles & Bathrooms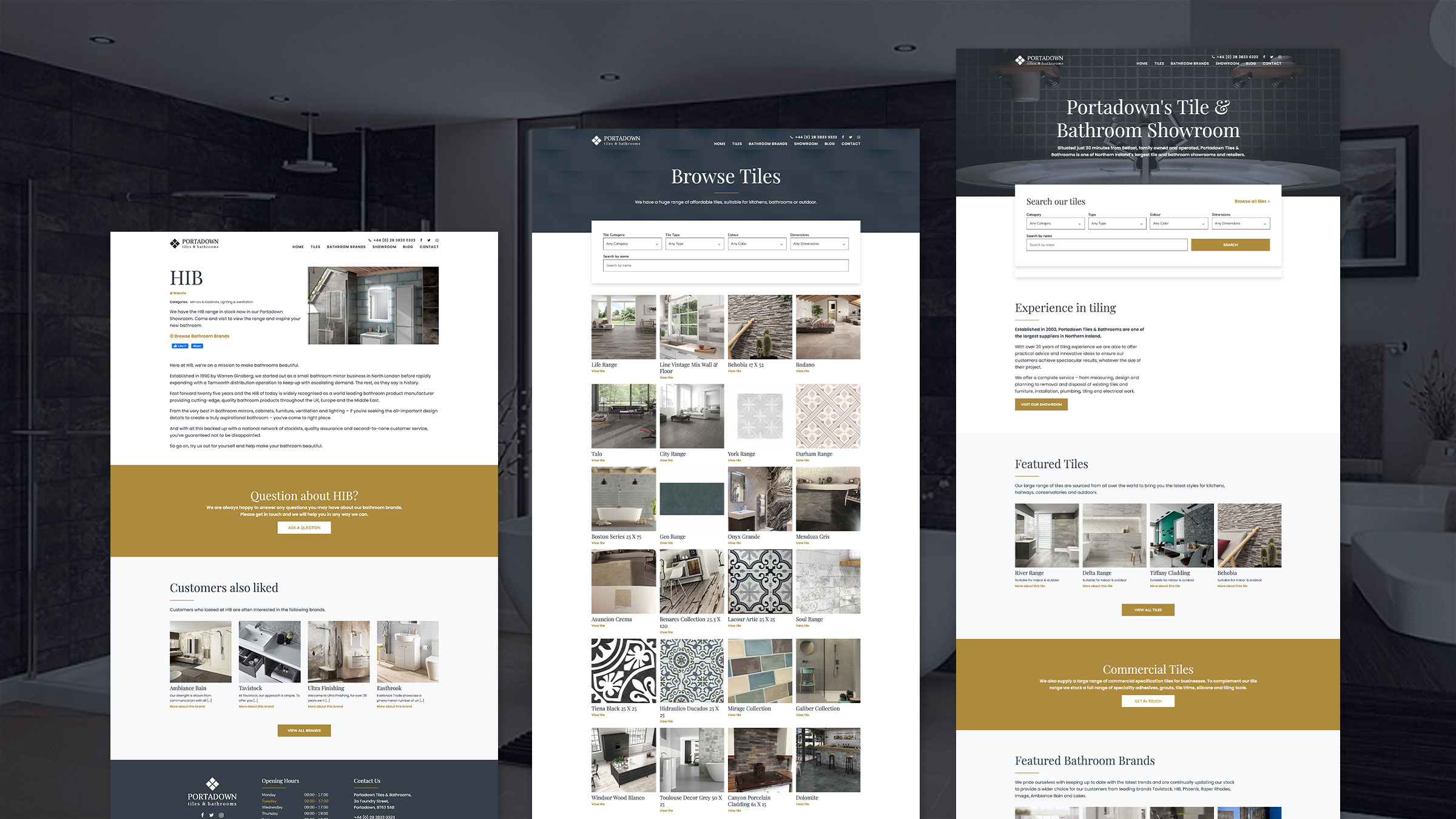 The Tech-Spec
Created using industry leading technologies like Vue.js & Laravel, we were able to deliver a custom content management system allowing the team to update critical parts of the website quickly and easily.